Oddcats
materials: acrylic felt, embroidery floss, polyester fiberfill, 3mm safety eyes
Meet the Oddcats! These fun friends are the main characters from a brand for preschool kids designed by Zara Picken. "The bold bright illustrations have cute appeal and promote positive values. A curious, cheerful and sometimes mischievous group, the characters are relatable and help young children to understand the exciting world around them." Learn more about the Oddcats.
Zara commissioned me to bring her illustrations to life and now uses them on social media to stage stories with the characters. Along with their various outdoor adventures, they got to travel to Brand Licensing Europe 2019, a major annual European licensing and brand event dedicated to deal-making, networking and trend spotting.

Zara's original illustrations

The Oddcats! From left to right, top to bottom: Neko, Meo, Kass, Billi, and Gatto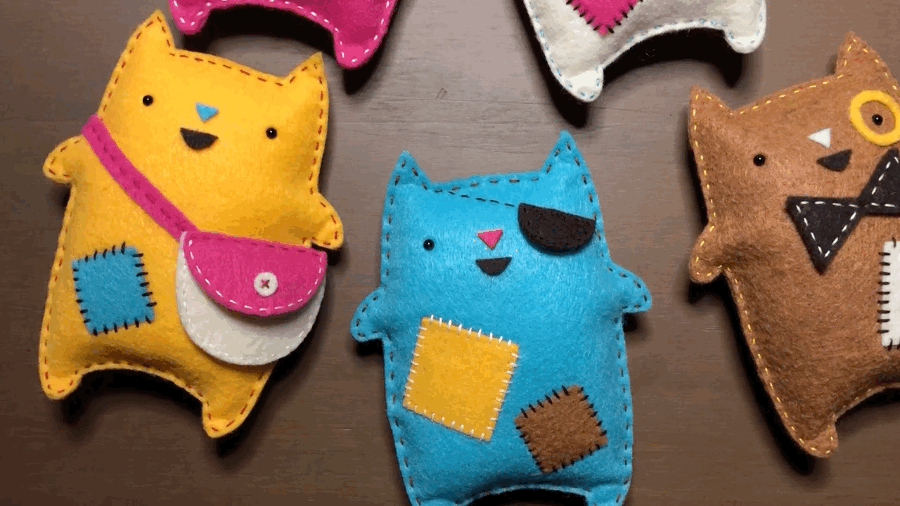 Interactive details!

The Oddcats at Brand Licensing Europe 2019 (images courtesy Zara Picken)